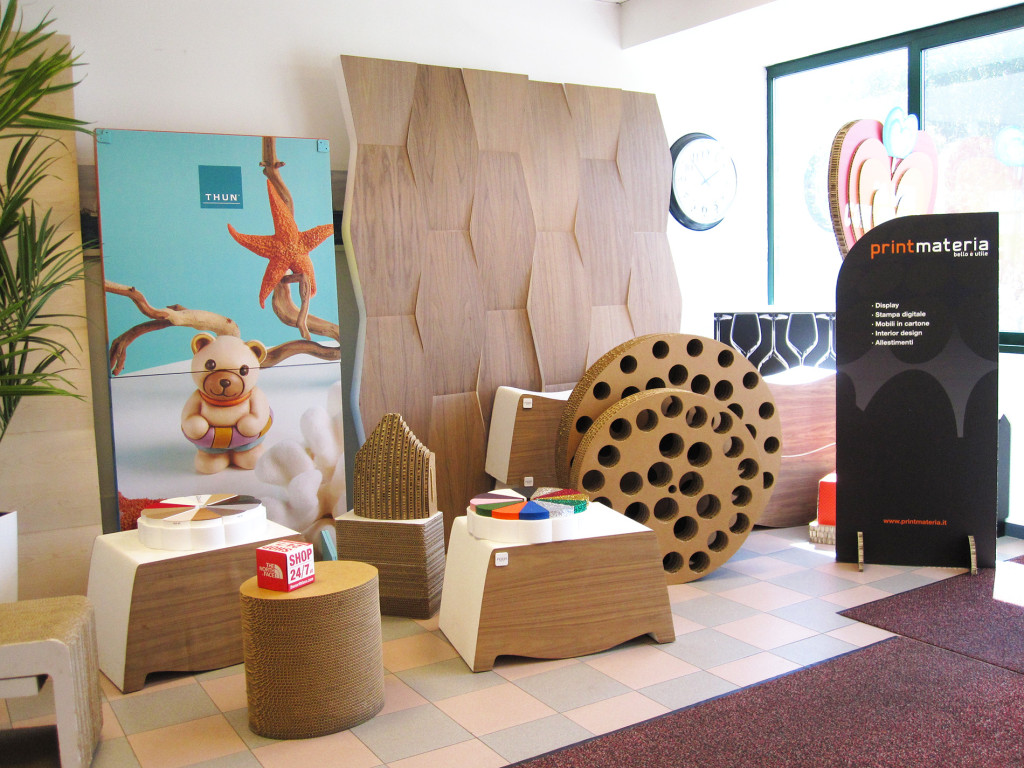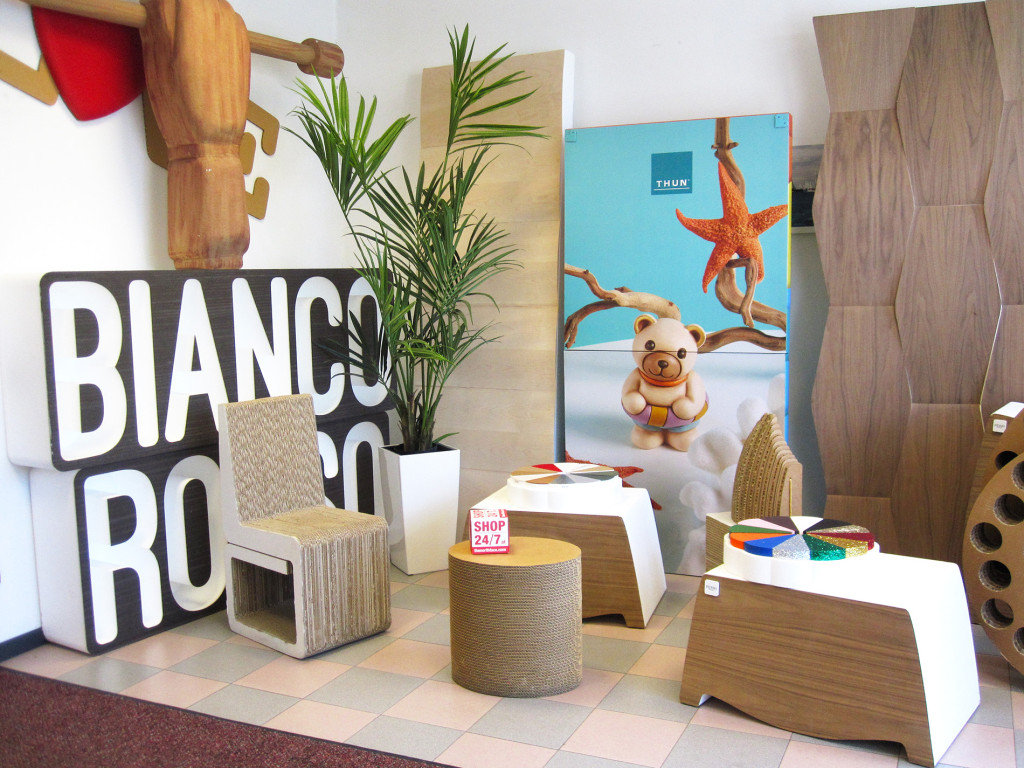 PRINTMATERIA
40 years ago, we embarked on a journey as pioneers—in the province of Treviso and in Italy—of direct digital printing on large format, which led us to print on any type of media whether planar or not.
Today we offer an all-round service that includes functional elements in wood, metal and polystyrene for durable and non-durable furnishings.
The company has 15 employees, all with specific skills related to the role they perform; half of them have significant work experience in the world of furniture and the other half have grown professionally within our company.
Our services include printing and packaging, logistics and assembly of furniture; with 3500 sqm. available, we are able to ship directly to stores, anywhere worldwide.
We use in-house designers to create new furniture concepts and follow the production development of technical drawings provided by customers.
Customers who, in most cases, are medium/large-sized companies aimed at a traditional market, which include the following: Benetton, Diesel, Replay, Napapijri, The North Face, Patagonia, Stefanel, Thun, Unifarco, Lotto, Venini, Natural look, Benvado, Pompadour, Allison, Sephora, Stonefly.

A taste of our history since 1980…
1980
"Fotografia" is set up as laboratory for printing photos and processing images with chemical tools.
1992
Magnifiers are eliminated and the film scanning era begins. This is the beginning of the end of an era: that of printed photos.
1994
Purchase of the first digital plotter for printing on paper. The arrival of the lambda/Durst system brings the era of faithful reconstruction from digital files.
2000
Large-format printing arrives due to the purchase of a Scitex plotter.
2001
Printmateria comes to life with the purchase of the plotter Durst Rho160.
2006
The Kongsberg cnc milling machine arrives, paving the way for packaging.
2007
Launch of the Printmateria.it website.
2008
Printmateria grows and now occupies a further 1200 square metres in addition to the existing 700.
…until today!
2012
We are selected as winners of the City Enterprise Award – Manufacturers of ideas.
2013
New shapes and possibilities by using polystyrene and the new 5-axis cutting machine.
2015
Arrival of the Summa cutting plotter for increasingly complex adhesives.
2016
Printmateria enters the world of 3D printing with the Stratasys Objet30 printer
2017
New forms of expression emerge due to the "Form to content" anthropomorphic arm.
2018
Arrival of the Zünd G3 3XL 2500 and Zünd G3 XL 3200 digital cutters.
2019
Printmateria continues to grow and relocates to its new 3500 sqm. headquarters in Vedelago, with improved logistics and new advanced machinery such as the Durst P5 250 HS.
SIGN UP TO OUR NEWSLETTER